The Sound Of Music – wie kent deze succesvolle film niet? De geromantiseerde Hollywood productie van 1965 was een van de meest succesvolle films aller tijden. Het speelde ononderbroken voor maar liefst 4,5 jaar in bomvolle cinemazalen over heel de wereld.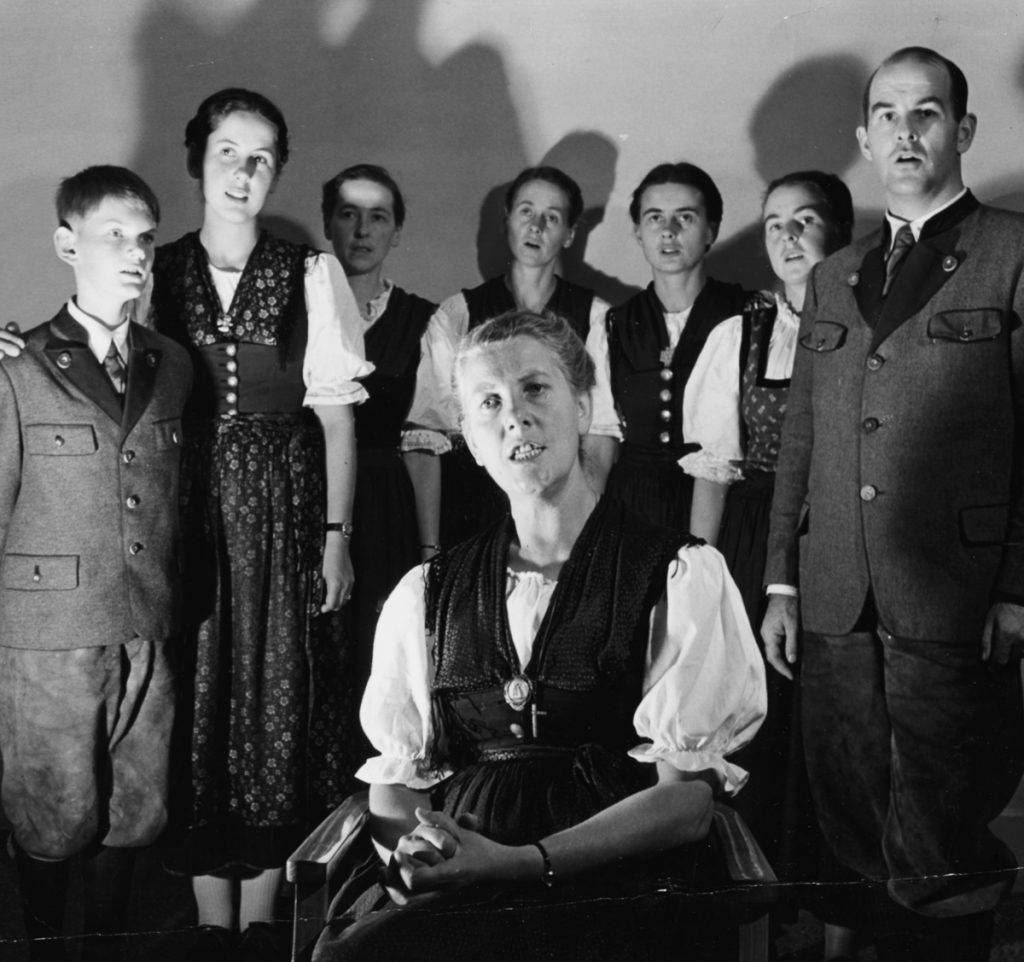 1950
Image: George Konig/Keystone Features/Getty Images
De film zelf was een adaptatie van het befaamde Hollywood duo Rodgers en Hammerstein, legendarisch voor hun bijdrage aan honderden musicals. Zij schreven hun versie in 1959, wat op zijn beurt een adaptatie was van: "The Story of The Trapp Family Singers" geschreven door Maria von Trapp (de echte).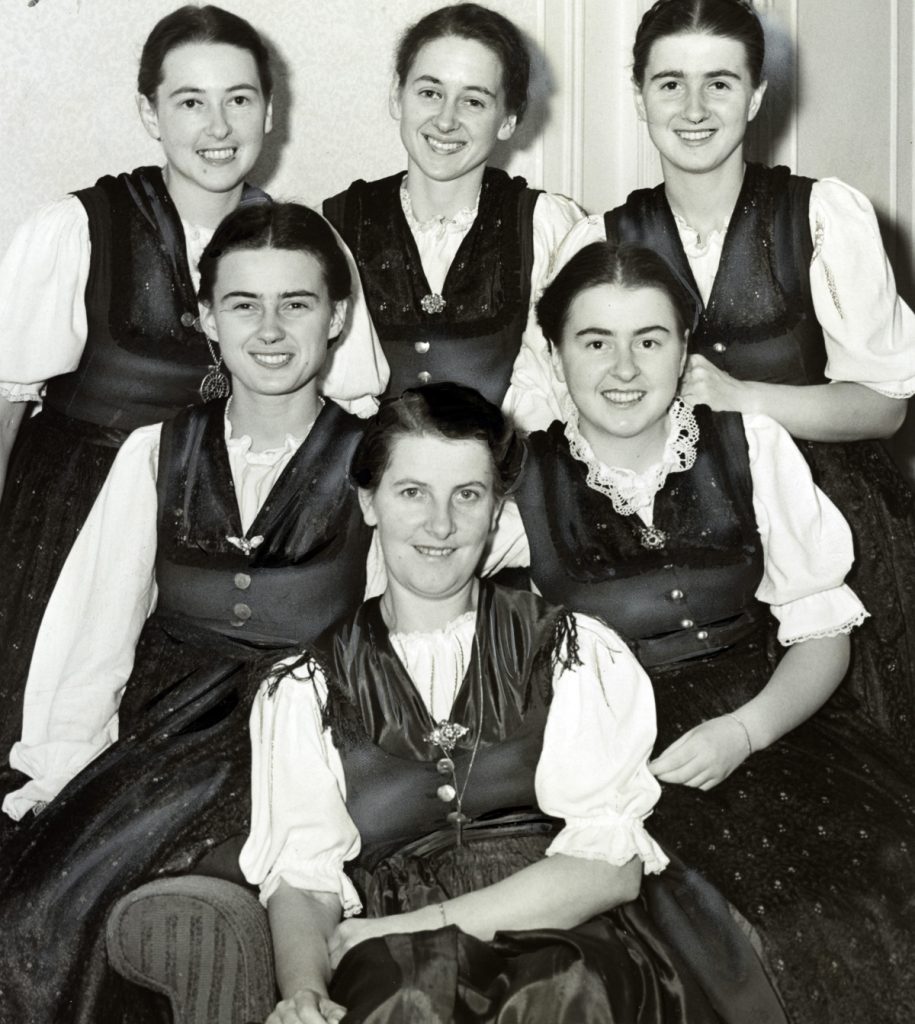 1940
Image: Universal History Archive/UIG/Getty Images
De producer van de film Robert Wise, die ook een gevierde cineast was nam contact op met de von Trapp familie en legde hun uit dat de film een adaptatie zou worden in een eerder dramatische film. Hij had geen zin om een loutere documentaire te draaien, bovendien moest de film geld opbrengen aan de kassa. Welke goudmijn het zou worden kon hij toen nog niet bedenken.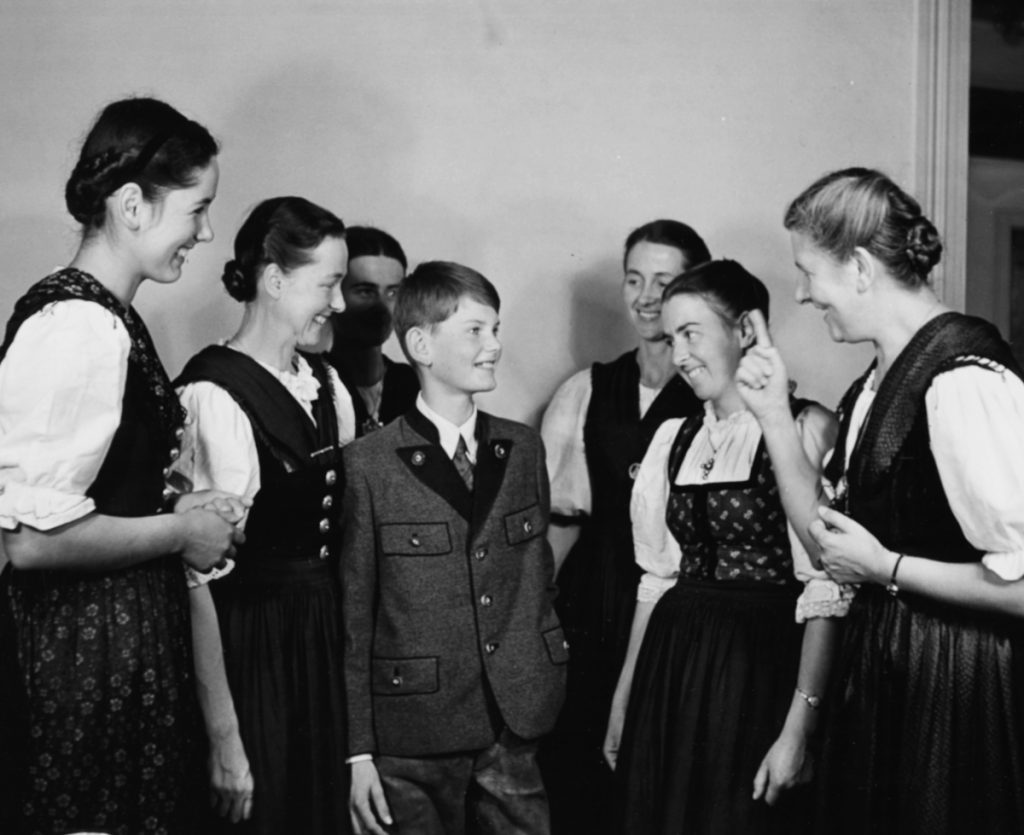 1950
Image: George Konig/Keystone Features/Getty Images
Het achtergrondverhaal van de film was inderdaad biografisch correct. Een 19-jarige Maria von Trapp was inderdaad ooit een novice geweest in het klooster in de abdij van Salzburg. Ze kreeg opdracht van moeder-overste om kinderen les te geven in het huis van de weduwnaar kommandant Georg von Trapp.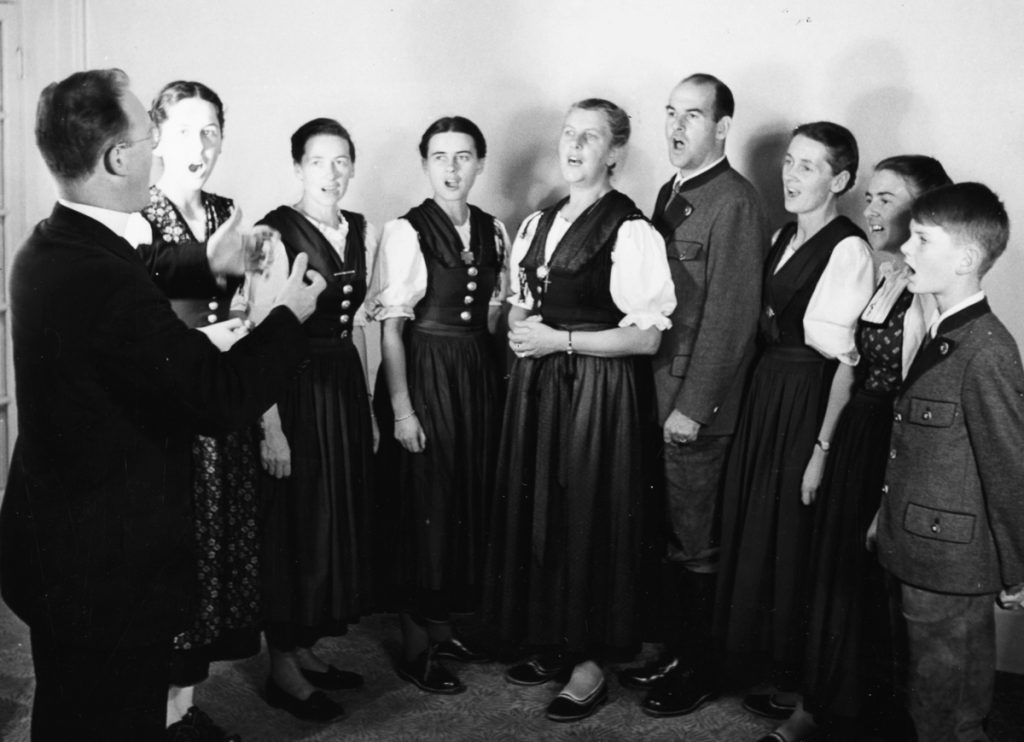 c. 1950
Image: George Konig/Keystone Features/Getty Images
De familie was lokaal zeer bekend als "The Von Trapp Family Choir" en verlieten hun thuisland rond de tijd van de annexatie van Oostenrijk bij het Derde Rijk. Er waren echter substantiële verschillen met de film, zo huwden ze in de periode 1920 en niet 1930. Georg was 25 jaar ouder dan Maria en het was absoluut geen liefde op het eerste zicht. Maria liet optekenen dat ze eigenlijk meer de kinderen huwde dan de vader.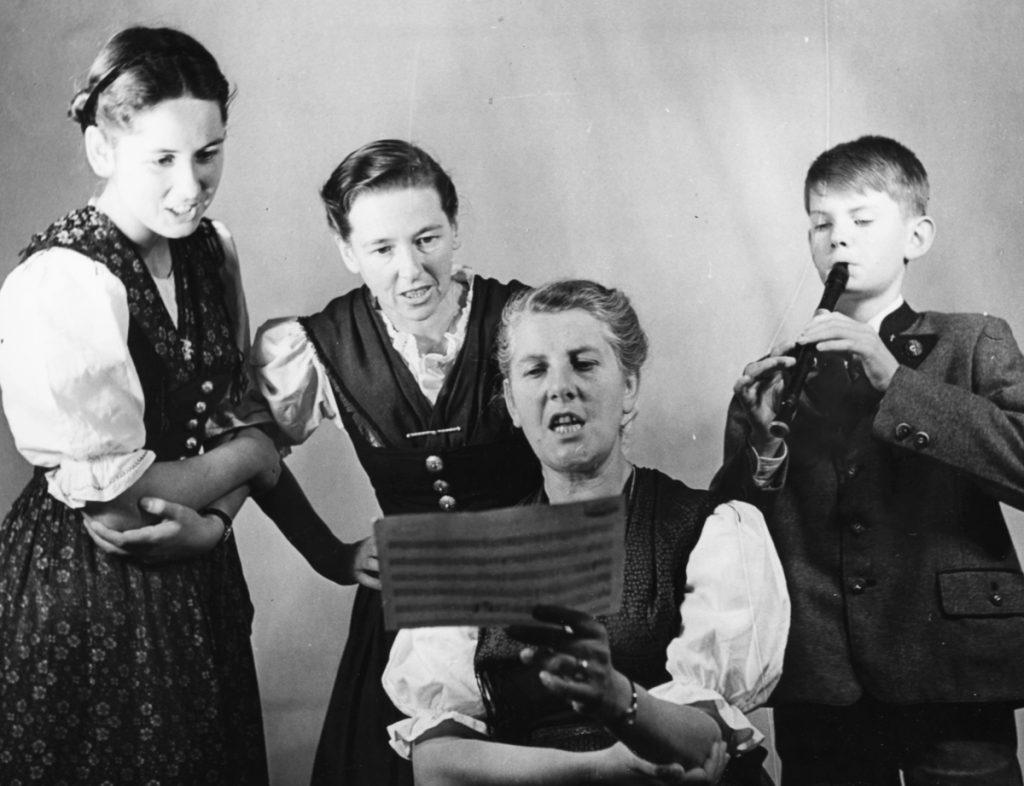 c. 1950
Image: George Konig/Keystone Features/Getty Images
Tussen 1929 en 1939 had het koppel drie kinderen, samen met de zeven kinderen van George vormden ze een nieuw samengesteld gezin. Het was ook niet de liefde voor de bühne die hen ertoe bracht om op te treden als muzikale familie, maar wel zware financiële problemen, zeg maar faillissement.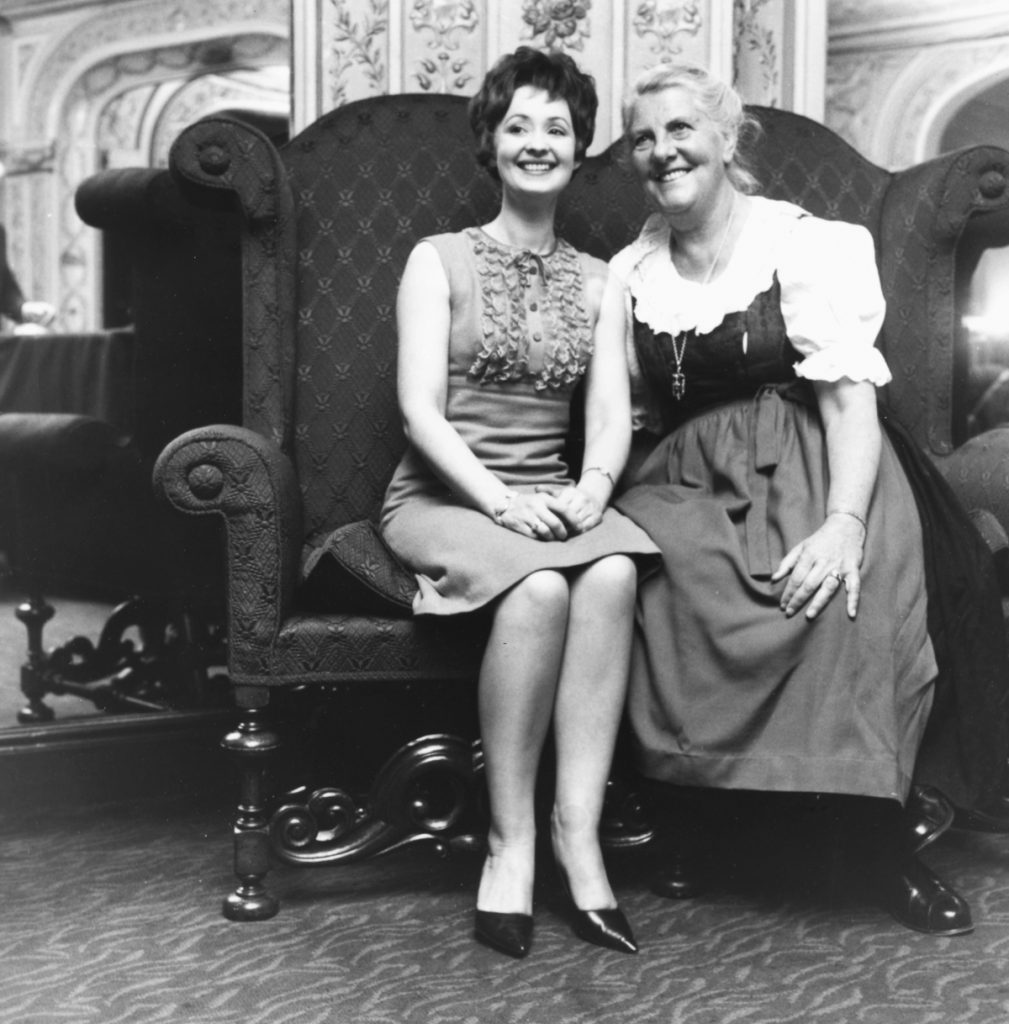 April 27, 1965
Image: Evening Standard/Hulton Archive/Getty Images
Het antinazi element klopt dan weer wel. Georg kreeg van de nazi overheid een vraag om te dienen bij de Kriegsmarine en ze besloten toen Oostenrijk te ontvluchten. Ze gingen wel niet over de bergen naar Zwitserland zoals in de film. In realiteit namen ze de trein naar Italië en reisden van daar verder naar de Verenigde Staten. Pikant echt detail hun huis werd het hoofdkwartier van SS Reichsführer Heinrich Himmler.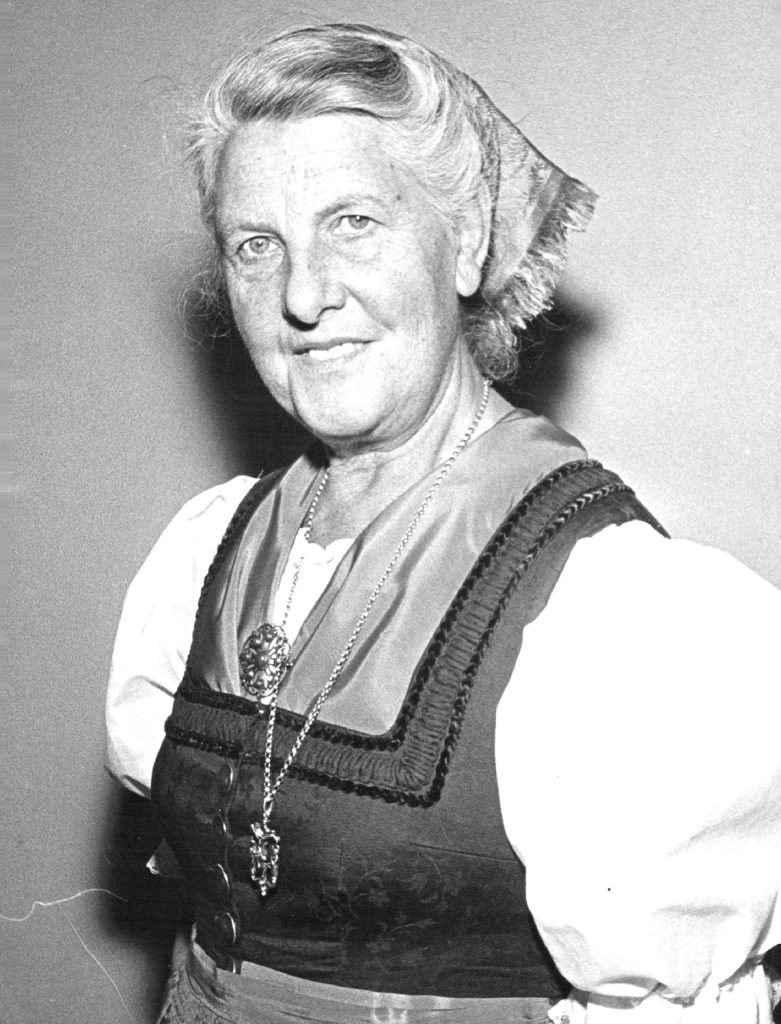 April 15, 1964
Image: The Denver Post, MediaNews Group/Getty Images
Georg stierf in 1947 in Vermont – de familiegroep bleef optreden tot in 1957 – ze haalden zelfs de achtergrond op een Elvis Presley single.
Maria stierf in 1987 op 82-jarige leeftijd. Wat velen niet weten is dat ze even figureerde in de film. Terwijl de ster van de film: Julie Andrews het liedje "I Have Confidence" zingt kan men haar zien in de achtergrond samen met twee van haar dochters.
The Sound of Music in real life, was net niet zo glamoureus als de Hollywood voorstelling.

© Thalmaray
Bewaren